Cacao Paste - Peru 500g • Native Criollo
100% Raw High quality unroasted and cold-pressed raw Cacao Paste from Peru. The Cacao paste from the Peruvian Amazon is made from the finest native criollo beans, organic certified, and cold processed in raw food quality.
Cacao Paste Peru 500g
High-quality unroasted, minimally processed raw Cacao paste from Peru. Raw Cacao was in high regard with the Mayas and used as a powerful medicine. Heart-opening and providing great energy, Raw Cacao Pasta can be an essential part of the Cacao Elixer used in Cacao Ceremonies. Made from unroasted Cacao beans, leaving all active substances still present. This minimally processed Cacao is ethically sourced from Peru.
Theobroma cacao
Cacao (Theobroma cacao), the "food of the Gods", has its roots in South American cultures. The Maya and Aztecs regarded Cacao as a sacred plant and even used Cacao beans as currency. During the 17th century, it was introduced to Europe by the Spaniards. 
This Cacao paste from the Peruvian Amazon is made from the finest native Criollo beans, organically certified, and cold processed in raw food quality. No hybrid cacao is used, only the wildcrafted Criollo beans. The native Cacao is cultivated from small farmers that grow Cacao in sustainable agriculture techniques, protecting the rainforest and environment. The production and trading methods of all farmers and purchasers involved meet international fair trade standards.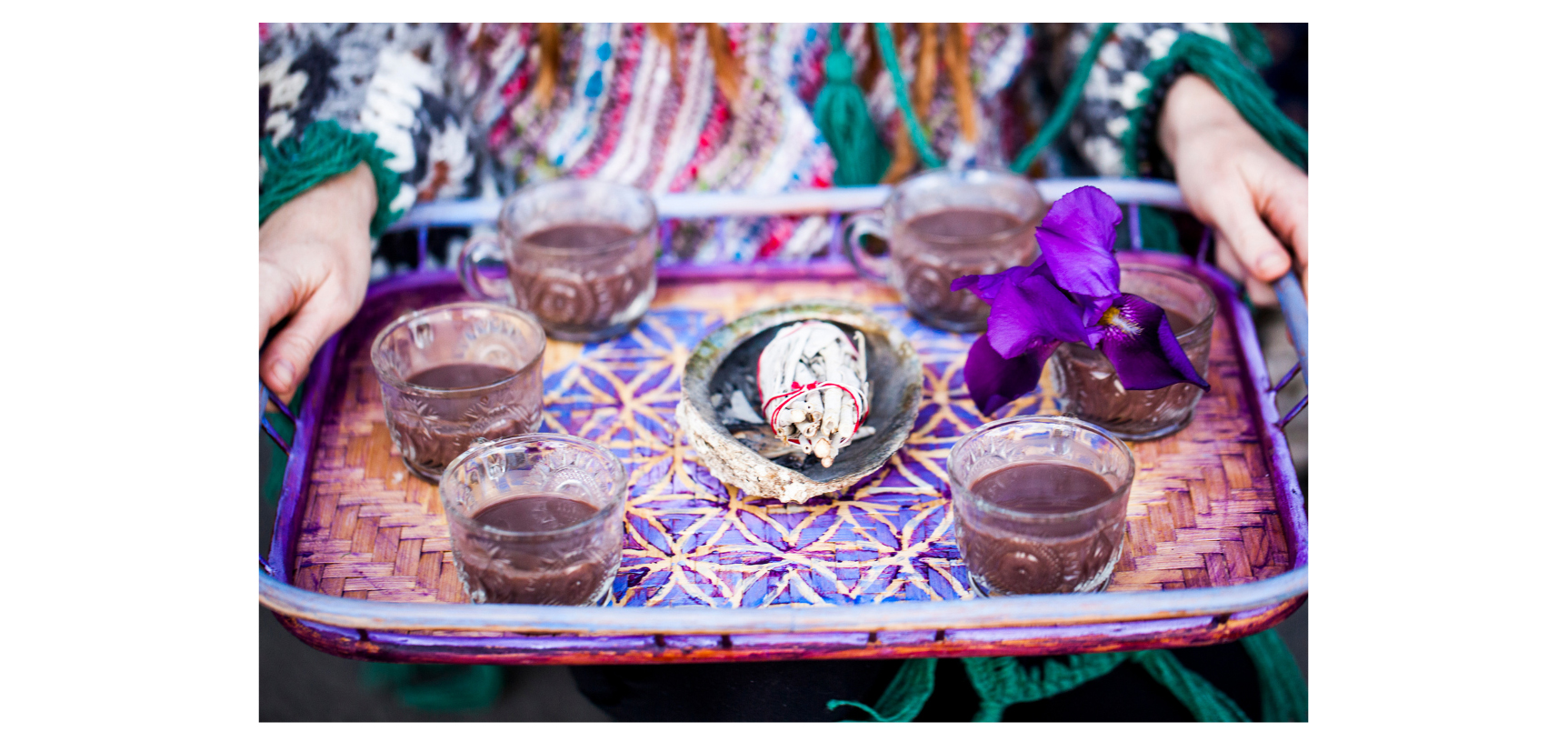 Details:
⊹ Organic, NON-GMO
⊹ Gluten-Free, Vegan
⊹ 100% Natural (without chemical additives) 
⊹ Cold-processed, raw quality
⊹ Nutrient-rich
⊹ Full-bodied chocolate aroma with a deep character
⊹ Weight 500 grams. 
Recommended daily use: Great for refreshing cacao shakes, raw cacao drinks, for baking and in smoothies.
This Cacao paste is suitable for ceremonial purposes. 
Ingredients: Raw organic Cacao paste
Country of Origin: Peru
Sunset/moonlight Cacoa chocolate ?

Easy to make for your days to remember so if you wanted to feel and sleep well do it every day. It's all about the right intentions ❤️ Hormones will enter your heart ? recepy Inca's finest cacoa. The most important part is cut the chocolate in very small parts using whatever will work for you. About 25 to 42gr max a day. Warming full milk no boiling with some cream put some sweetener like honey mixed up with a wooden spoon and try to stearin it as fast you can. No boiling crab. You can put some cinnamon or drying peppers. But it's already perfect ?%??